AGC HOUSTON FALL PREVENTION STAND DOWN CAMPAIGN MAY 1-12, 2023
AGC HOUSTON FALL PREVENTION STAND DOWN CAMPAIGN MAY 1-12, 2023
5/1/2023 - 5/12/2023
Description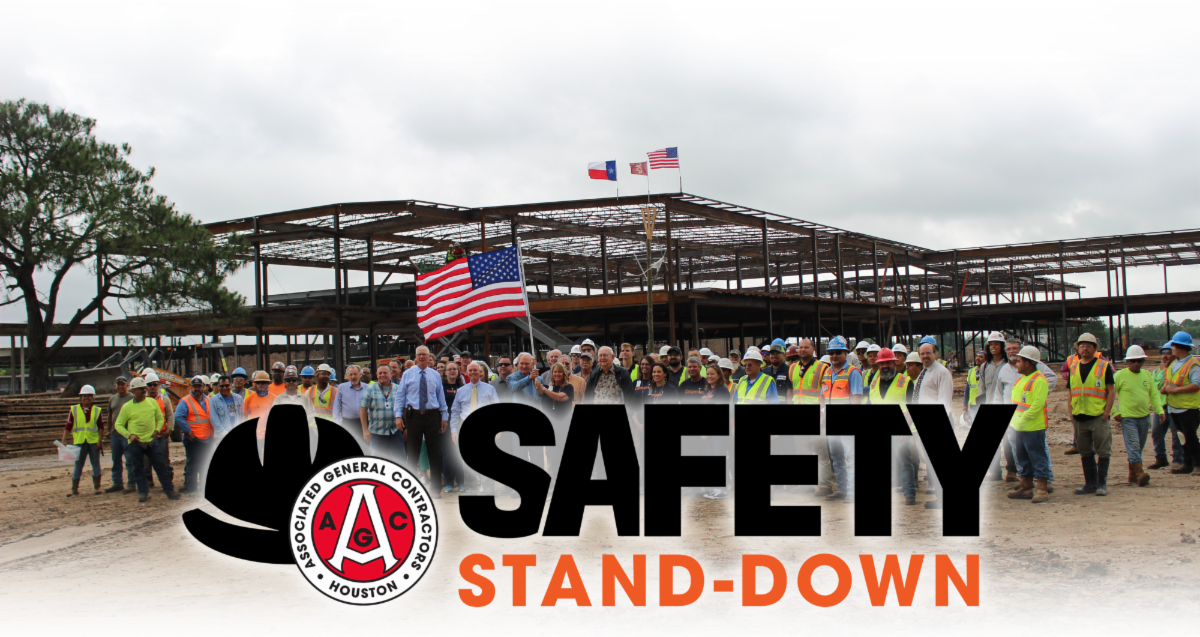 May 1-12, 2023
Stand-Down Demonstrations on Fall Protection
Prevent construction falls! Join AGC Houston's Fall Prevention Stand Down Campaign 2023 by taking time out to talk to your teams about fall prevention. This two-week period allows companies the flexibility to schedule safety demonstrations and toolbox talks on multiple jobsites. Again this year, AGC member consultants and vendors are available to come out to your event to talk about fall prevention or any safety hazard that is relevant to your operation. Don't forget to share those photos and participation numbers! Stand Down participation documents in English click here and Spanish click here.
SHARE YOUR PARTICIPATION!
Send your photos, videos, and participation documents to Kim Mason
Safety consultants and vendors are offering AGC Houston members free safety demonstrations! They will bring everything from fall protection trailers with drop demonstrations to rigging, scaffolds and proper work-wear.
PARTICIPATING PARTNER CONSULTANT AND VENDORS

FallTech-Fall protection
Frank Carbajal
Regional Sales Manager - Central TX/Texas Gulfcoast
[email protected]
Cell: 281-389-7542
Ph: 800-719-4619
https://www.linkedin.com/in/frank-carbajal-3342452a/
ISK Industries-PPE, Respiratory Protection
Charlie Gertson
Territory Sales Texas Gulf Coast Region
Cell: 713-585-6874

LawlessGroup-Fall Protection, Ladder Training
Roger Davis-Sr. Account & Training Manager
Cell: 713-826-7640

MSA Safety-Fall Protection
Ryan Falterman-Territory Sales Manager
Cell: 214-250-4059

Safety By Design-Fall Protection, PPE
Lee Hart-President
Cell: 832-425-0556

Salus Consulting Services, LLC
Brandon J. Boyd-President
Cell: 832-877-3010
www.salusconsultingservices.com

TNT Equipment Inc.-All things Scaffold Training!
Jorge Pedraza-Manager
Cell: 832-574-0953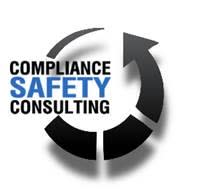 Compliance Safety Consulting-Fall Protection, Scaffold Training
Enrique Garza-President
Cell: 281-979-2712